The British film industry has gone from strength to strength. Although it has had a few wobbles here and there, plus a couple of World Wars severely affecting production, the Industry turned these to its advantage and given British film its identity. Here are my top 10 Classic British Movies.
My Top 10 Classic British Movies
1. Brief Encounter (1945)
I love a "will-they-won't-they" romance. I also love a bit of noel coward. Brief Encounter shows the married Laura meeting a friendly, idealistic doctor at a train station. The pair continue to bump into each other and strike up a friendship. Slowly, their friendship becomes attraction and they find it harder to keep things friendly.
2. Genevieve (1953)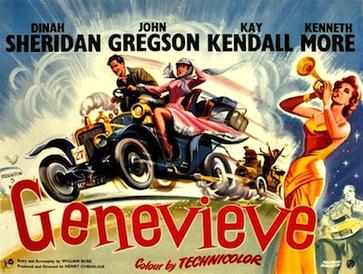 The film follows Alan, Wendy and their car, Genevieve, as they attempt to win a bet for £100 by beating their friends to London. The film is a sweet and funny tale of constant breakdowns and bad luck. Genevieve was a comfortable success at the box office. It did well at Awards season too, winning the BAFTA for British film, a Golden Globe for best foreign film and received two Academy Award nominations. It's a harmless film that always seemed to be on telly on a Sunday when I was a kid, so it's here for nostalgia.
3. Henry V (1944)
Laurence Oliver and Shakespeare seem to go hand in hand. This adaptation is one of my favourite Shakespeare adaptations. Starting off as a play in the Globe theatre, the film transitions into a traditional film. The film was considered a morale booster for Britain during World War II, so the British Government partially funded it. The film won a special academy award for Outstanding Achievement.
4. The Ladykillers (1955)
Featuring an all-star cast, The Lady Killers follows Mrs Wilberforce as she rents out her spare room to a group of musicians – who are actually gangsters in disguise. When Mrs Wilberforce accidentally rumbles their plot, the gangsters decides she needs to die. Despite its sinister-sounding plot, the film is hilarious and well written, even winning the BAFTA for Best Screenplay
5. The 39 Steps (1935)
No British film list is complete without a nod to Alfred Hitchcock. The film is a classic, with the BFI listing it as the 4th best film of the 20th century. Canadian Richard Hannay stumbles upon a spy ring while on vacation in London. When Hannay is framed for murder, he and his accomplice, Pamela, must find the truth and stop information from escaping the country. The 39 Steps is a classic thriller, featuring suspense and tension that Hitchcock's famous for.
6. Cathy Come Home (1966)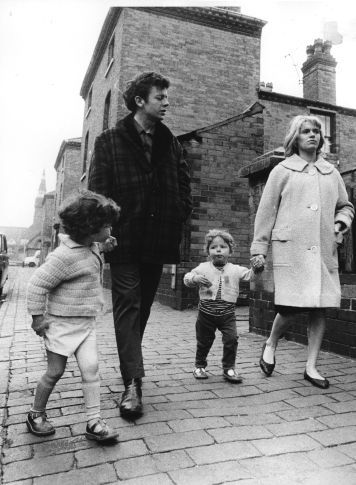 Cathy Come Home is a hard hitting social realism film from Ken Loach. The film (well, Television Play) follows Cathy as she suffers setback after setback, which see her and her young family evicted from their home, move into emergancy centres and eventually into homelessness. One quarter of the British population watched the initial showing, and it sparked a national debate about homelessness and the housing crisis in the UK.
7. Kes
Ken Loach is a master of social realism and often shows the gritty side of the UK that other directors at the time avoided. Kes is one of those films that should be required watching. The film features Billy Casper, a teenager bullied by everyone, from his older brother to his teachers at school. Billy takes a young kestrel egg from a nest to raise as his own. Billy and Kes, the kestrel, become inseparable, and Billy finally finds focus in life. However, in true Ken Loach-style, the film does not end well.
8. Brighton Rock (1948)
Pinkie Brown tries to cover up his murder of the reporter whom he blames for the death of his gang leader. Pinkie marries Rose, a waitress who had discovered the truth, so she could not testify against him. However, it's a race against time to avoid punishment as Fred's sister becomes increasingly determined to find out what happened to her brother. The film stars Richard Attenborough, who had created the character in the West End a few years previous.
9. Monty Python and the Holy Grail (1975)
Monty Python's send-up of the Legend of King Arthur has always left me in hysterics. From Killer Rabbits to coconut "horses", knights who say "Ni" and a man called Tim, there's always something weird and wonderful going on. The film was mostly financed by rock stars as a convenient tax write-off.
10. The Third Man (1949)
Carol Reed's The Third follows American Holly Martins, as he investigates the suspicious death of his friend, Harry Lime. The cinematography used in the film is incredible. The camera tilts and lighting add wonderfully to the atmosphere. It's a gripping, incredible film.
Want to suggest a film for this list? Join the conversation on Twitter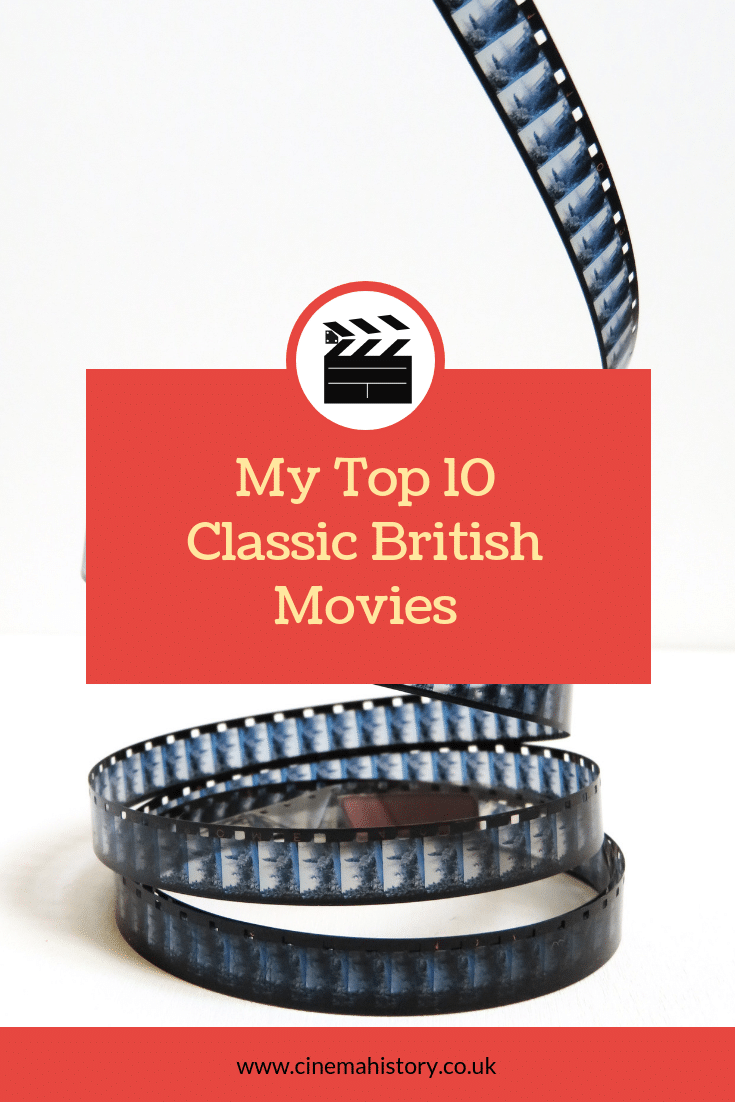 Recommended Reading: