Marilyn Monroe is a style icon. Her costumes and fashion sense have become instantly recognisable. For many, she optimises the Hollywood in the 50s: glamour, sex appeal and tragedy all rolled into one.
If you're like us, you love to show your passion for film through what you wear. In this blog series, we'll show you some of the ways you can enhance your wardrobe with a bit of movie magic. Below are some of the products we love and some want to own.
Quick disclaimer – many of the links below are affiliate links. We will earn a commission if you buy via these links. We weren't paid to include them, and we genuinely love them. Check out our affiliate disclaimer for more information.
Gentlemen Prefer Blonde Dress
"Iconic Dresses" on Etsy create stunning replicas of dresses from famous movies. You really can be Marilyn for a day! Our favourite is this gorgeous dress from Gentlemen Prefer Blondes.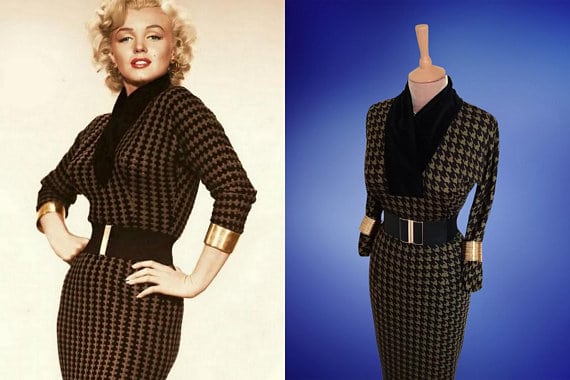 Marilyn Monroe Tank Top
We love a vest-top, as they work well on hot days and under jackets. We adore this Marilyn Tank top. It looks fantastic with a leather jacket and jeans for a casual night out, or with denim shorts for a day by the pool.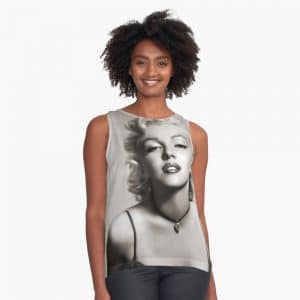 Portrait Dress
This adorable Marilyn Print dress is a cute homage her pop art pictures. We recommend wearing a statement belt with this one. But you can wear as is with some boots for a 60s vibe.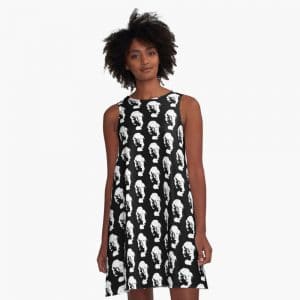 Marilyn Monroe Pin
We have a bit of a pin obsession here at Cinemahistory.co.uk. This Marilyn Monroe pin is on order as we write! This adorable Marilyn pin badge is a great subtle way to show your love.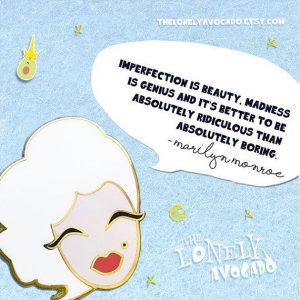 Dinos are a girls best friend:
There is nothing sexier than a T-rex having a Marilyn Moment! We love this parody of that famous moment in The Seven Year Itch. This T-dress is adorable an outfit by itself or worn with leggings.